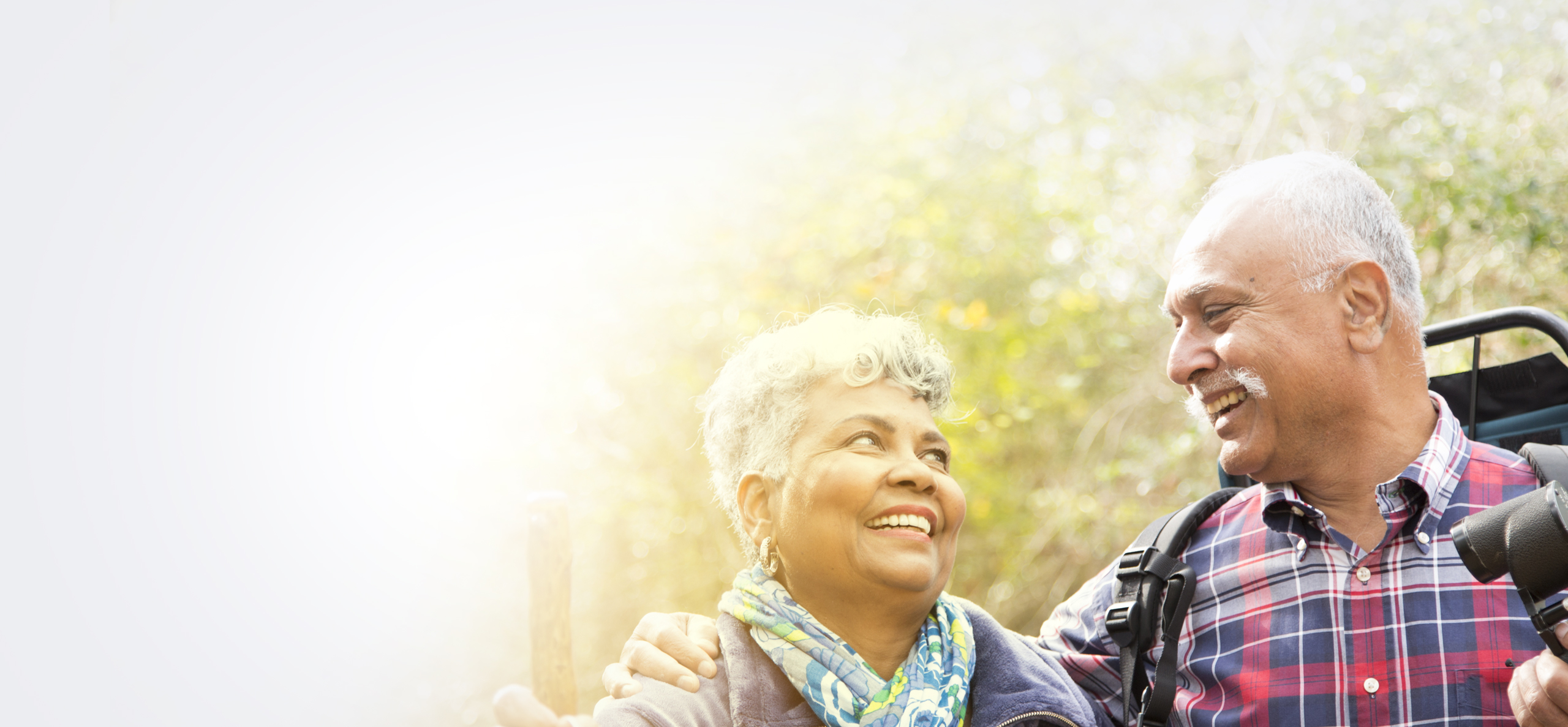 Amplify Your Medicare Leads With The
High-Converting Medicare
Personalities QUIZ
This is your solution to build qualified leads without having to spend thousands of dollars in traditional marketing. The Medicare Personalities QUIZ is designed to help you grow your business, create more financial success and reach your ultimate goals.
Start Receiving Your Leads Today
Find out more
Recommended by:



Why the Medicare Personalities quiz funnel and why now? Quizzes are the best way to generate interest from ice cold leads and to quickly transition them to prospects and customers.
Quizzes generate interest and insite
People love quizzes! They're always on the lookout for ways to get more insight into who they are. When your quiz offers more information and insight into their personalities, what options they have, or what coverage they need, people will take the time to take the quiz and give you their email address and phone number to find out more. Your quiz results then gives them answer to what the right medicare plan is for them.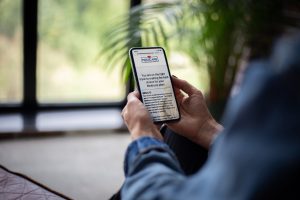 Quizzes teach people about themselves
When you help the seniors learn something new about themselves, you're providing value to your quiz-takers. This can help establish you as an expert Medicare specialist, and will make it easier for you to encourage people to consult with you.
Seniors browsing online want to know that they're learning from someone who is knowledgeable and understands them. The Medicare Personalities quiz and results page content demonstrate that you know what you're talking about and that you understand your them. When your quiz-taker believes these two things, the choice to choose you as their Medicare Broker becomes much easier.
Quizzes can serve as a natural lead to sales
If someone takes a Medicare Personalities quiz, they are likely curious about which plan would best fit their needs, and have a high likelihood of converting them into a client if the quiz results resonates with them.
When the recommendation resonates, it feels very natural for your quiz taker to take that next step and become a client.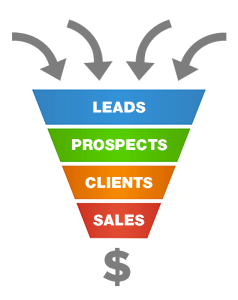 In the United States 10,000 people a day turn 65 years old. (U.S. Census Bureau)
How It Works It may appear complicated but don't worry, I'll break down for you.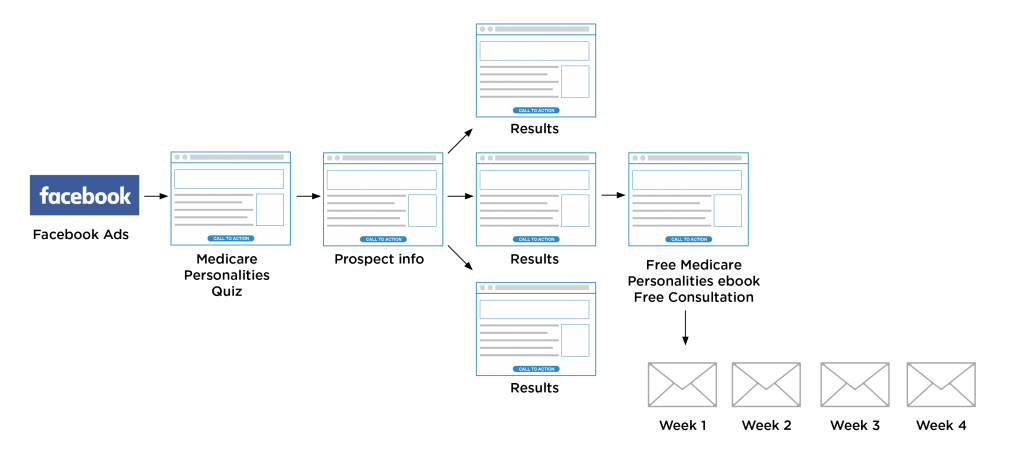 Step 1 Facebook Ads
We leverage Facebook's powerful consumer data and lookalike modeling to find your next customers who are approaching Medicare Insurance eligibility.
We have developed a campaign that will attract your target audience and to take action.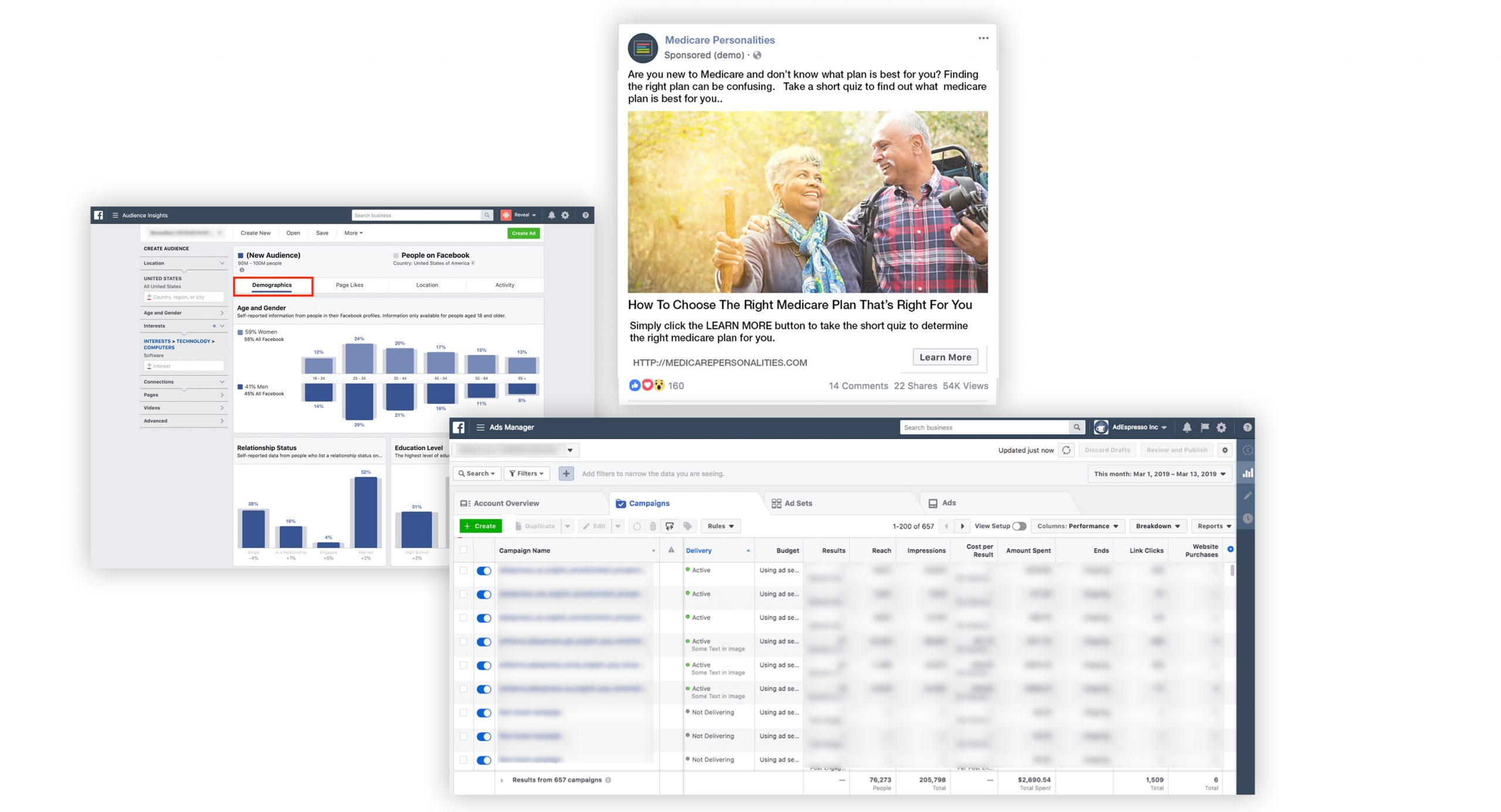 Step 2 The Quiz
For each question there will be several answers. Each answer will add one point to a different personality type. At the end of the quiz, the personality type that got the most points will get shown.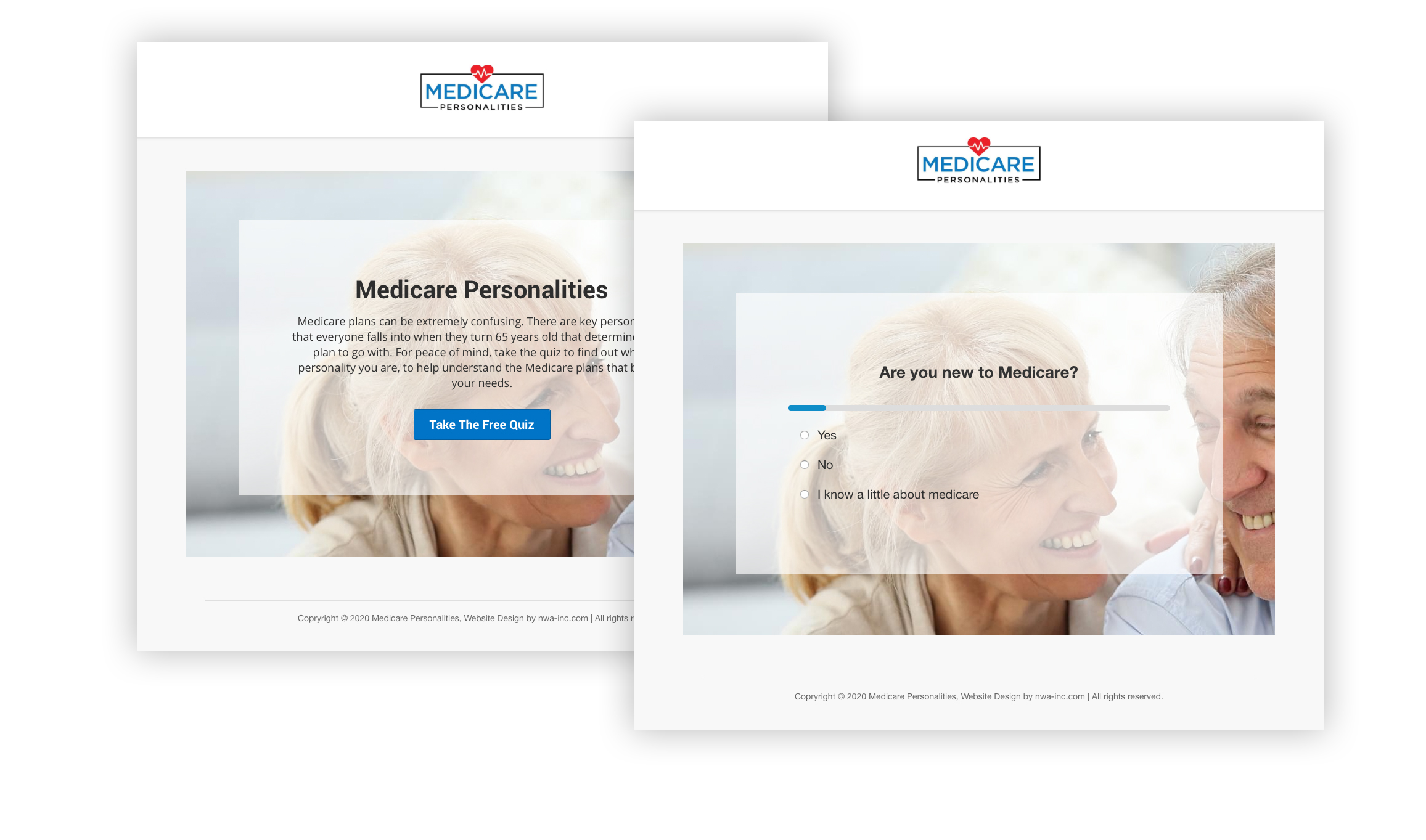 Step 3 Capturing Leads
Lead generation is one of the most important marketing processes and sales funnel stages, used to capture interest in your service. Basically, it's the process of turning strangers curious about your business into potential customers. The opt-in form is required to see the results. The online form allows you to gather information about your potential customers. The online quiz software makes it simple to share data between your online quizzes and your existing marketing tools. If you don't have any marketing tools we can help set up.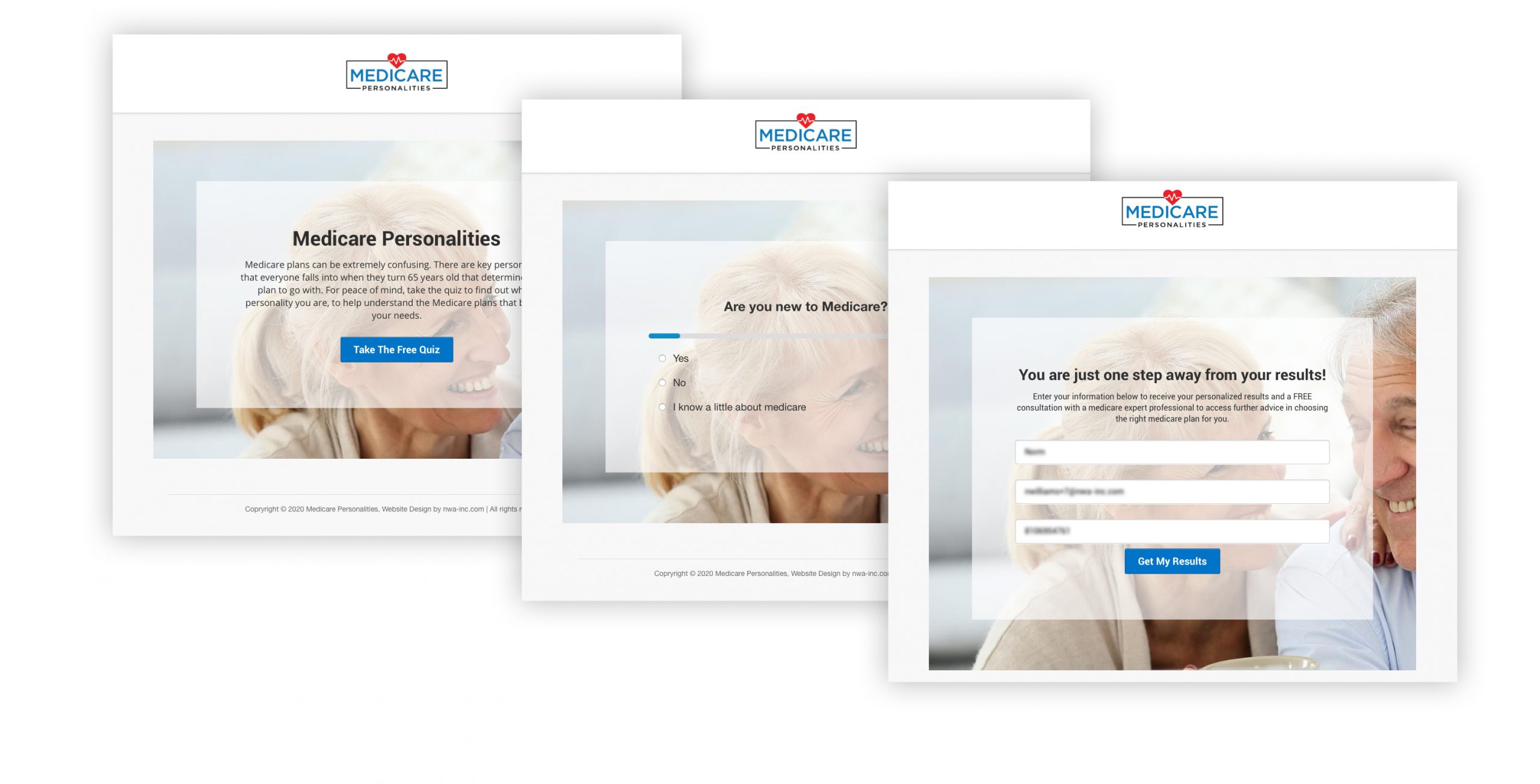 Step 4 The Results
The results page will not only show what the recommend plan would be, it will also promote an offer for a free 30 minute consultation call with one of your expert Medicare specialists to discuss their plan. Not only will they get a free consultation call, but also the Medicare Personalities – An easy start to understand, enroll and use medicare ebook for free.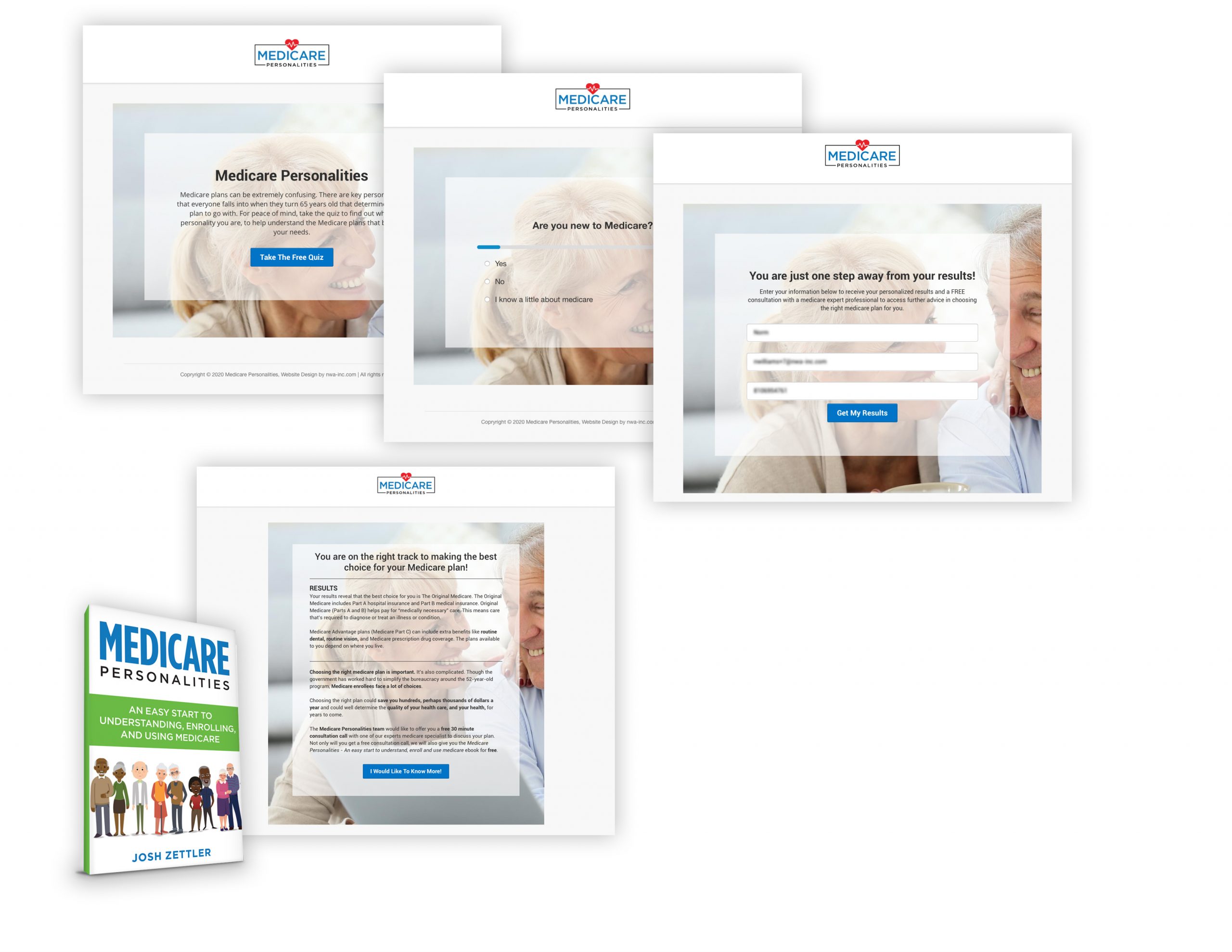 Step 5 The Landing Page
All of your traffic will be directed to this page. Certain stats show that landing pages (when properly tested and targeted) can boost conversion rates by up to 300%. When your lead makes it this far in the funnel, you know that they are expressing interest in you and your services.
On this page, the lead will be directed to a form to fill out for a free consultation call with an expert Medicare agent.
Along with the free consultation call, the page will promote, giving the lead a free ebook, Medicare Personalities, An Easy Start To Understanding, Enrolling And Using Medicare just for booking a call.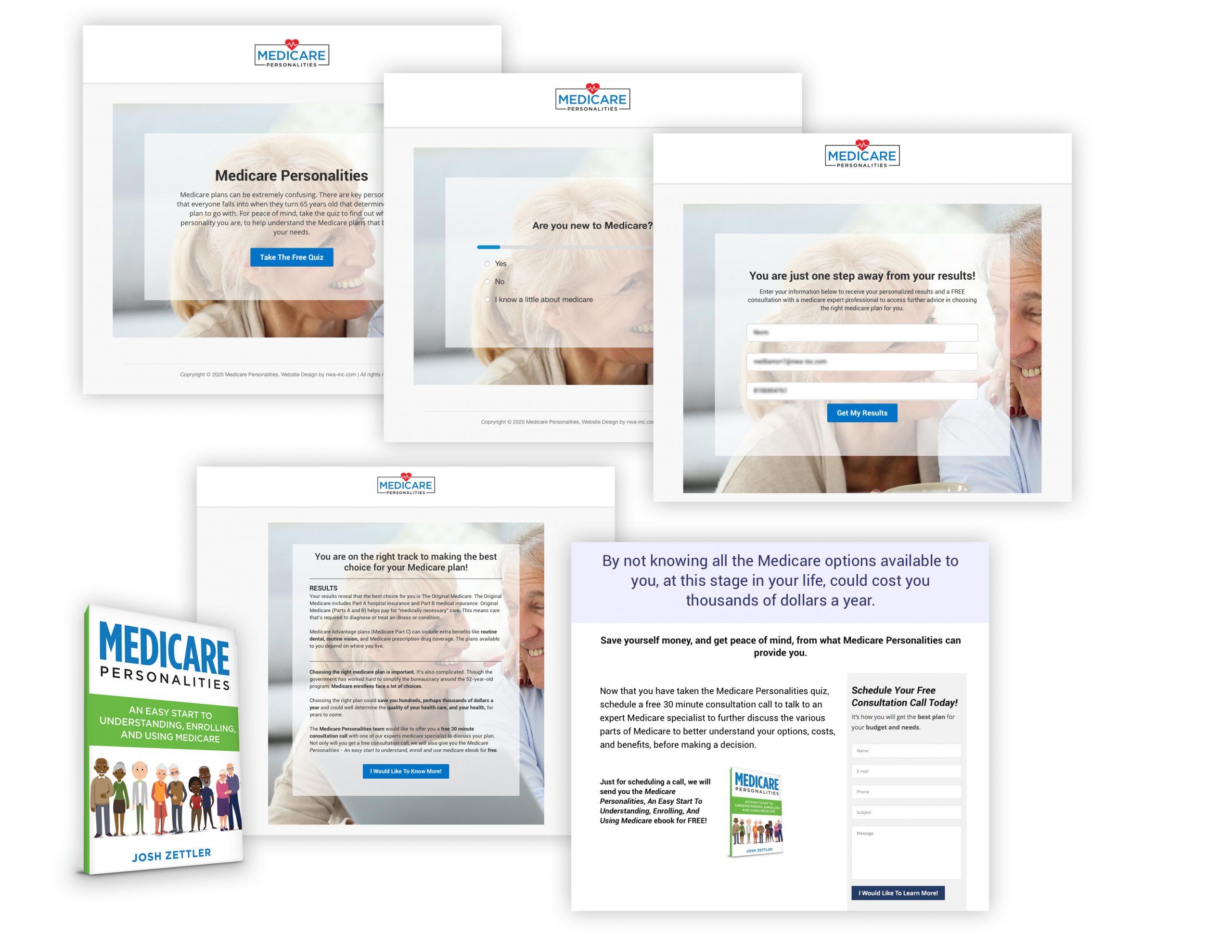 Conversion Management We offer complete ongoing monthly assessment of your Medicare Personalities quiz funnel.
Start Generating Your Medicare Leads TODAY With The
High-Converting Medicare Personalities QUIZ Funnel Program!
Have More Questions? What's a Medicare Personalities quiz funnel? How does it help grow your business? Find out everything you need to know about our program and how it will work for you!
Schedule Your Free Consultation Call Today!
Just for scheduling a call, we will send you the Medicare Personalities, An Easy Start To Understanding, Enrolling, And Using Medicare ebook for FREE!